Be part of an exceptional team in an extraordinary community
You'll find a unique blend of sought-after advantages at Carlyle Place—a culture of respect and encouragement, good-natured and supportive coworkers, the pleasure of working in a beautiful and happy environment and the inspiring fulfillment that comes from helping others.
The people who live and work at Carlyle Place love being here. Residents and team members know each other's stories, share news about family members and enjoy talking with each other. Whatever your role, you'll find your efforts are appreciated, your input is valued and your contributions are recognized.
Make a real difference in the lives of our residents—and your own. Join us at Carlyle Place.
Current Job Listings:
Hospitality
Carlyle Place in Macon, GA is now hiring a full-time day shift groundskeeper.
Job Summary:
Responsible for the overall cleanliness and curb appeal of the community including grounds, building exteriors, parking lots and other common areas of the community.
Essential Functions:
The Groundskeeper performs semi-skilled work in the maintenance, care, and modification of Carlyle Place grounds and landscapes which includes the operation of electrically-powered and gasoline-powered groundskeeping equipment and machines, and the use of small hand and power tools. Performs campus-wide general maintenance by removing unsightly trash and debris from public areas by regularly inspecting grounds, drains, etc., for debris; raking, sweeping and bagging leaves, debris, dirt and trash from streets, sidewalks and parking lots. Other duties include pressure washing, removal of dead plants and shrubs.
Education, Training, and Experience: At least 1 year(s) as groundskeeper.
Other Job Requirements, Licenses, Certifications: Valid GA Drivers License.
Physical Requirements: Must be able to work year-round in outdoor environment.
Carlyle Place in Macon, GA is now hiring a part-time evening shift server.
What Will You Do:
Our servers ensure our Carlyle Place residents have a wonderful dining experience by serving food and providing additional assistance as needed. Must maintain applicable health department transportation guidelines and all federal, state and local guidelines and laws pertaining to food service and preparation.
What Will You Need:
Must be currently attending High School or High school diploma or GED required.
Previous food service experience welcomed.
Nursing and Healthcare
Carlyle Place in Macon, GA is now hiring a full-time day shift LPN for Dementia Care.
Assist the day-to-day nursing activities of the healthcare neighborhood during scheduled hours in accordance with current federal, state, and local standards, guidelines, and regulations that govern the facility, and as required by the RN Supervisor/Director of Nursing Services, to ensure that the highest degree of quality care is maintained at all times.
Why work at Carlyle Place?
Low patient to nurse ratios!
Unparalleled benefits at low costs!
5 Star rating= Great work environment!
Growth opportunities!
What You Will Need:
Minimum of High School Diploma or GED required.
Graduate of an approved School of Practical Nursing.
Carlyle Place in Macon, GA is now hiring a full-time day shift Georgia Certified Nursing Assistant at Carlyle Place.
The Clinical Tech assists in providing patient care under direct supervision and control of the Registered Nurse. Assists in maintaining a clean, and safe patient environment and performs job responsibilities in a safe manner. Maintains clinical and professional competencies as appropriate to the needs of the patient population served.
Essential Functions:
Supports patient with activities of daily living
Assists patients with hygiene
Vital signs, and height/weight measurement
Maintains room in a clean and orderly condition
Instructs patient/families on proper safety measures
Assist with clerical work if needed
Maintains stock supply in the room
Physical Requirements: Standing, Sitting, Lifting, Pushing, Reaching, Bending, Stretching, Pulling
What You Will Need:
Must have High School diploma or GED
CNA certification
Build A Rewarding Career At Carlyle Place
If you don't see a current job opening that fits your field of expertise, that's okay. Carlyle Place is always looking for talented individuals. Fill out the form below and select your area of interest and we'll contact you as soon as a position becomes available.
Full-time Employee Benefits Include: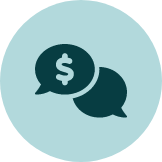 Competitive pay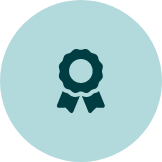 Comprehensive benefits
program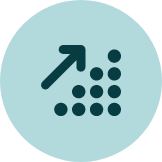 Excellent growth and
advancement opportunities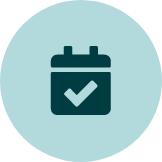 Generous paid time off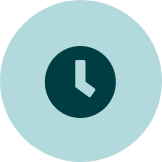 Flexible working schedule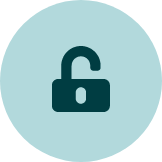 A 20-year history of serving
seniors and the financial
backing of Atrium Health