About our community
Located on a lush, 58-acre campus just minutes from downtown Macon, Carlyle Place offers a wonderful setting to write your next chapter. Create your story with confidence, individuality and your own whimsical flare.
You'll join a cast of characters with a wonderfully diverse mix of life stories and backgrounds—schoolteachers and ministers, CEOs and entrepreneurs, career government and military persons, homemakers, healthcare professionals and many others. And while each resident has taken a different path to get here, all have arrived with a similar outlook on life – live it to the fullest.
A community dedicated to you
As central Georgia's only Life Plan Community, we are as invested in your independence and well-being as you are. We are driven by the belief that staying physically healthy, mentally engaged and socially connected leads to a longer, happier life—and it shows. Many residents in our independent living residences have celebrated birthdays in their 90s and even 100s.
In 2001, we opened our doors with the mission to provide fulfilling lifestyle opportunities and exceptional healthcare services to seniors in Macon and the surrounding areas. Over the years, we've remained steadfast in our commitment, upholding our reputation as a prominent and dedicated leader in senior living communities. It's our pleasure to help you live your dream lifestyle in a home you love, surrounded by people you enjoy.
Accredited and not-for-profit
These are two key benefits that make a significant difference. As a not-for-profit senior living community, our resident-centered culture drives all decisions. We put people over profits and reinvest every dollar back into the community. We also provide benevolent support to ensure residents under the Life Care contract can continue to live here even if they experience financial hardship through no fault of their own.
Carlyle Place is also accredited by the Commission on Accreditation of Rehabilitation Facilities (CARF International). This means our community has undergone a rigorous review process by an external organization respected in the industry. Accreditation confirms that we demonstrate high standards, strategic and ethical business practices, positive outcomes, community engagement and influence, and a commitment to quality and continuous improvement of services.
Furthermore, we are backed by the financial strength and resources of Atrium Health Navicent.
Introducing Our Team
Trustworthy, authentic and visionary, our leadership team is invested in this community and those who live here.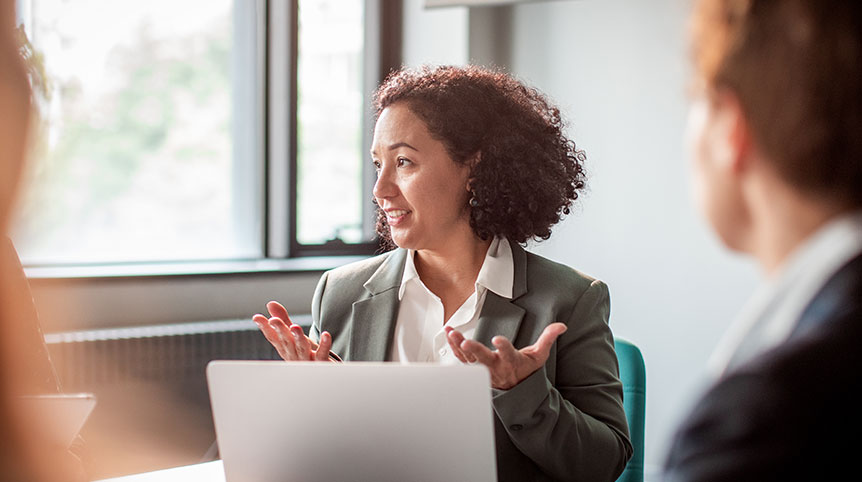 History
For over two decades, we've maintained a reputation for being a leader in senior living services and an exceptional retirement community.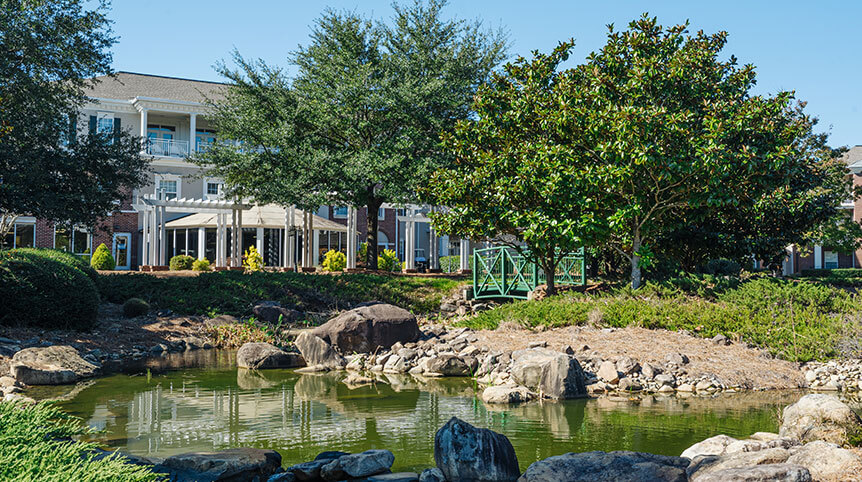 A great place to advance your career.

Become a member of Carlyle Place at Home and benefit from all the same amenities, activities and dining options as our residents—without moving on-site.

Well-designed. Maintenance-free. An ideal home for your dream lifestyle.
Contact Us
To learn more or to schedule a tour of our extraordinary Life Plan Community in Macon, GA, please fill out the request form.